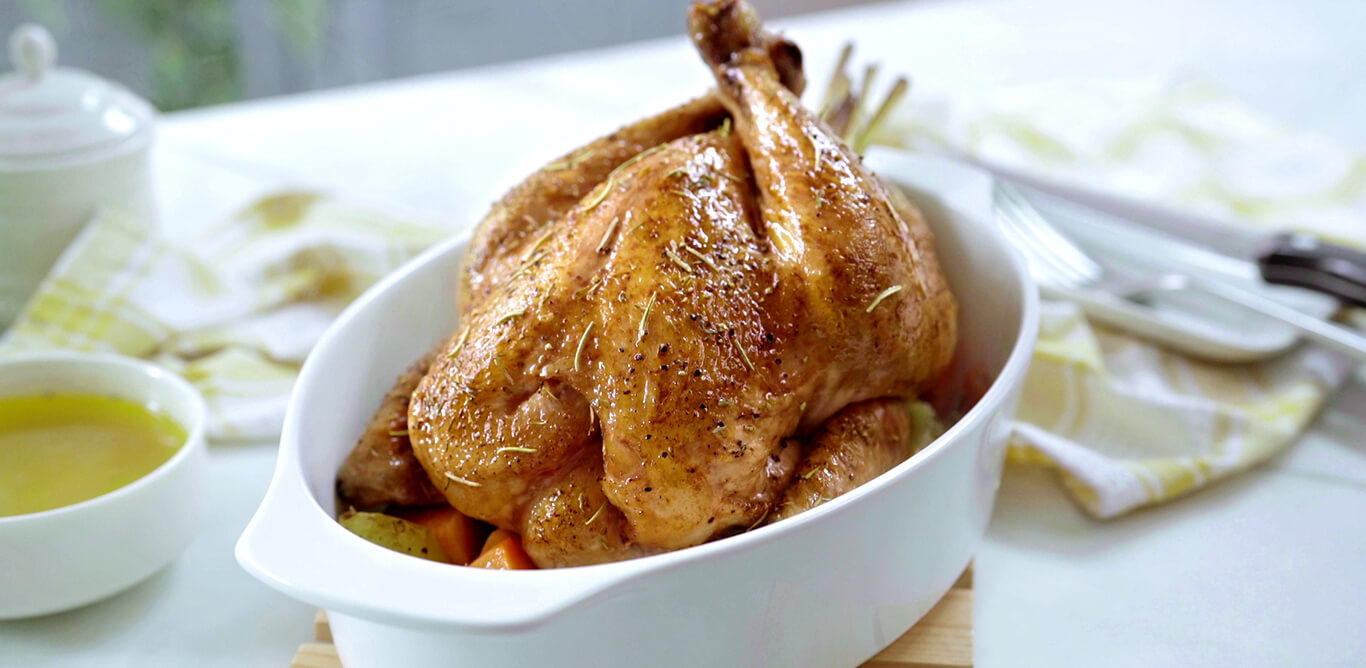 Ingredients
1 (1.2kg) whole piece MAGNOLIA FREE RANGE CHICKEN
3 tbsp. soy sauce
1 tbsp. calamansi or lemon juice
1/4 tsp ground black pepper
1 (225 g) pack MAGNOLIA GOLD BUTTER UNSALTED, softened
1 tsp dried rosemary
1/4 tsp thyme leaves
1/8 tsp sage
1/4 tsp garlic salt
4 stalks lemon grass
1/2 cup MAGNOLIA GOLD BUTTER UNSALTED, melted for basting
Procedure
1
Marinate chicken in soy sauce, calamansi, and pepper.
2
Soften butter and blend in the herbs and garlic salt. Loosen skin of chicken and rub butter with rosemary, thyme, sage, and garlic in between the skin.
3
Pound lemongrass with the back of the knife. Stuff chicken with lemongrass. Marinate for at least 1 hour.
4
Roast chicken for 1 hour and 30 minutes at 350. Brush with melted butter every 15 minutes.
Privacy Statement
By supplying the information via this form and clicking on the "I Accept" button, I affirm that I have read, understood and hereby accept the terms of the San Miguel Food Group Website Privacy Statement and Data Privacy Policy and that I hereby consent to the collection, storage, and processing by the San Miguel Food Group and any third party it authorizes, including its affiliates and their respective officers, employees, agents, representatives and personnel of such information disclosed.