Magnolia Chicken Station Choice Cuts
Wings, drumsticks, breast? Ano man ang choice cut mo, may fresh recipe dito!
Featured

Chicken Calamansi And Butter Picatta

Cook and Prep: 15 to 20 minutes. 5.

A deliciously creamy and tangy dish to make meals more delicious! Try it!
Choose your dish mga mare!
Discover a new and delicious dish today.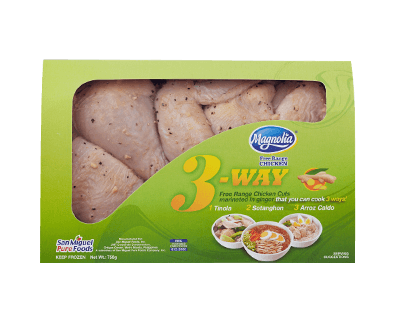 Magnolia Chicken 3-Way Ginger
Privacy Statement
By supplying the information via this form and clicking on the "I Accept" button, I affirm that I have read, understood and hereby accept the terms of the San Miguel Food Group Website Privacy Statement and Data Privacy Policy and that I hereby consent to the collection, storage, and processing by the San Miguel Food Group and any third party it authorizes, including its affiliates and their respective officers, employees, agents, representatives and personnel of such information disclosed.