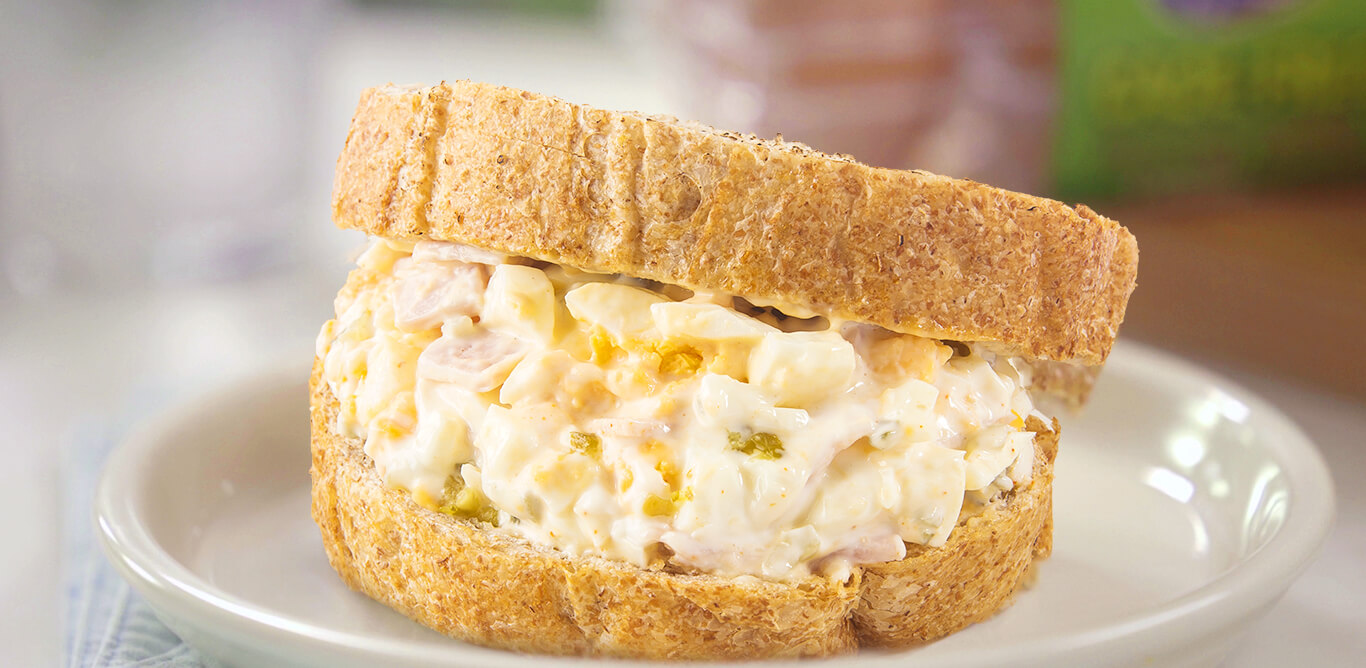 Ingredients
3 pc hard boiled Magnolia Cage-Free Brown Egg, peeled and roughly chopped
2 tbsp pickle relish
½ cup Magnolia Real Mayonnaise
pinch of cayenne pepper
salt and pepper to taste
1-250g pack Purefoods Ham
15 pc white bread slices
Procedure
1
Mix egg, pickles and mayonnaise in a small bowl.
2
Add cayenne pepper and season with salt and pepper. Set aside in the chiller until ready to use.
3
To assemble sandwich, place 2 pieces of ham on 5 pieces of bread.
4
Divide and spread the egg salad mixture on the other 5 pieces of bread.
5
Top this on the bread with the ham slices.
6
Top with another piece of bread to make a triple decker sandwich. Cut to preferred portions.
Privacy Statement
By supplying the information via this form and clicking on the "I Accept" button, I affirm that I have read, understood and hereby accept the terms of the San Miguel Food Group Website Privacy Statement and Data Privacy Policy and that I hereby consent to the collection, storage, and processing by the San Miguel Food Group and any third party it authorizes, including its affiliates and their respective officers, employees, agents, representatives and personnel of such information disclosed.