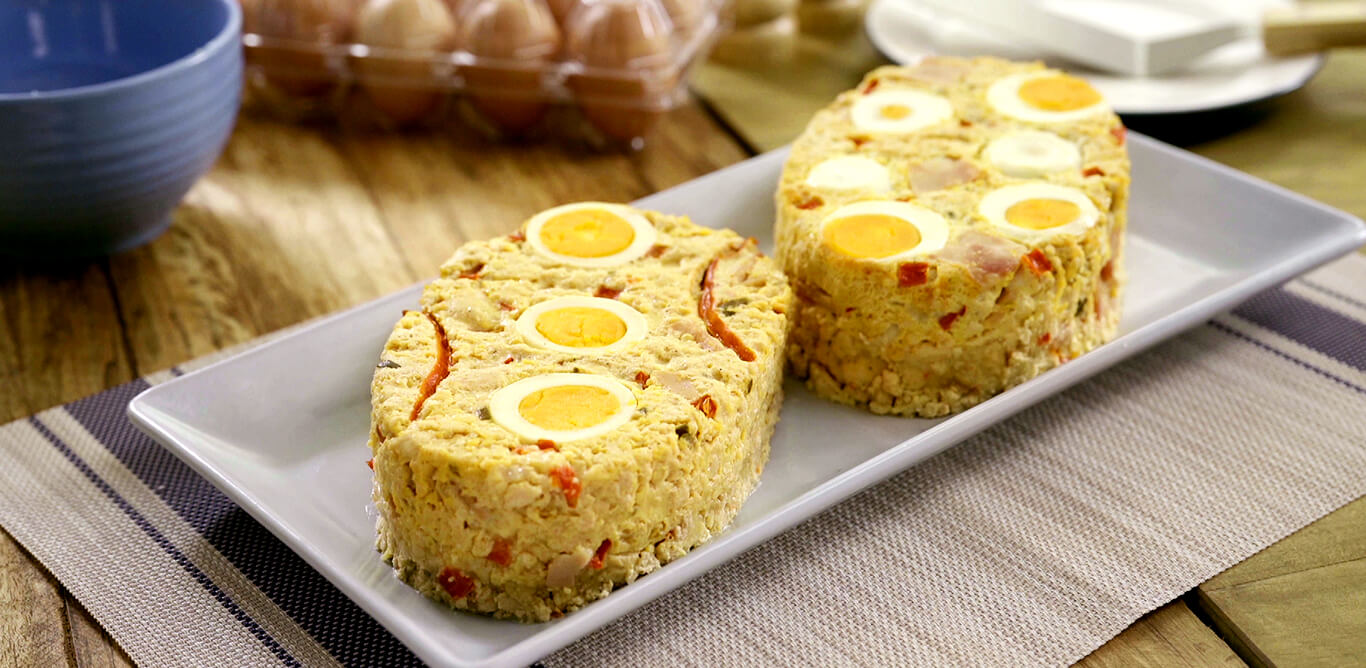 Ingredients
4 tbsp Magnolia Nutri-oil
1 kilo Magnolia Chicken Station, Chicken Giniling
3 cups white onion, chopped
½ cup bottled pickle relish from
½ cup red bell pepper, chopped
8 pcs Magnolia Cage-Free Brown Eggs, slightly beaten
salt and pepper to taste
garlic
ham
6 pcs hard boiled eggs
Procedure
1
Heat oil in pan. Add chicken giniling and onions and let simmer over medium heat until almost dry.
2
Add the rest of the ingredients except the eggs. Remove from heat and allow to cool.
3
Once completely cooled, add the eggs and mix well.
4
Prepare the llanera by lining it with Glad Aluminum Foil.
5
Place slices of hard boiled egg at the bottom of the llanera then pour mixture and cover with foil.
6
Steam and cook for 30 – 45 minutes or until set. Cool before serving.
Privacy Statement
By supplying the information via this form and clicking on the "I Accept" button, I affirm that I have read, understood and hereby accept the terms of the San Miguel Food Group Website Privacy Statement and Data Privacy Policy and that I hereby consent to the collection, storage, and processing by the San Miguel Food Group and any third party it authorizes, including its affiliates and their respective officers, employees, agents, representatives and personnel of such information disclosed.