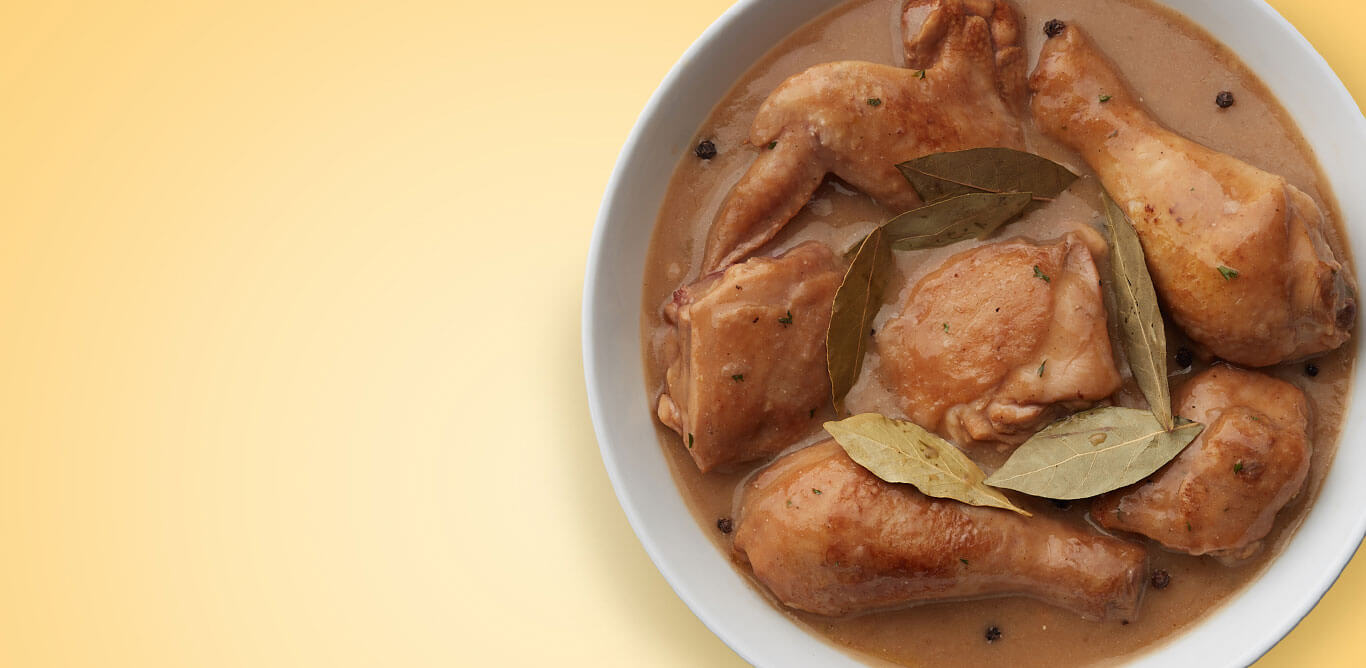 Ingredients
1 pack MAGNOLIA CHICKEN 3-WAY GATA
1-1/2 tbsp. Vegetable Oil
1 cup Water
1 tbsp. Soy Sauce
1 tbsp. Black Peppercorns
1 pc Bay Leaf (Laurel)
1 tbsp. Cane Vinegar
1/2 tbsp. Sugar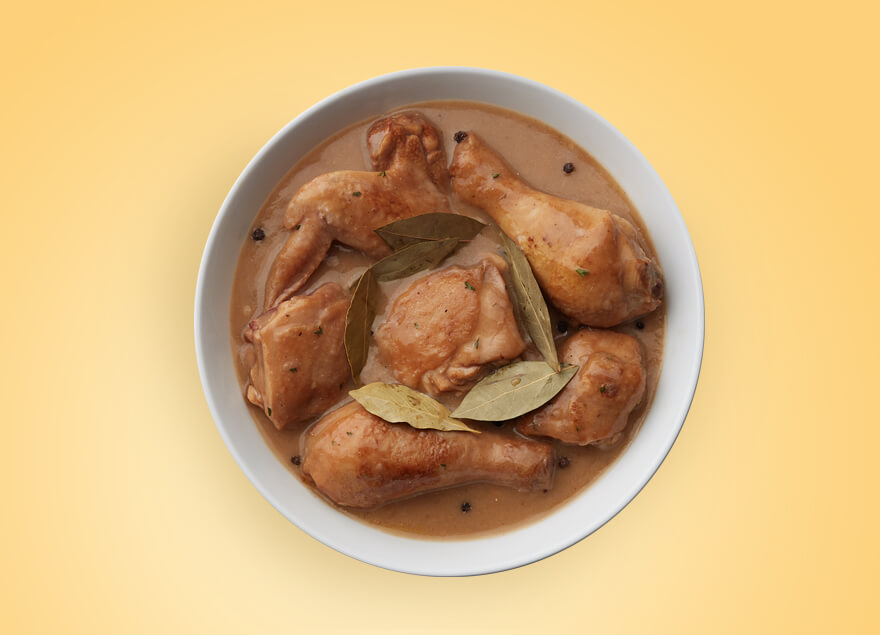 Procedure
1
In a pot, brown MAGNOLIA CHICKEN 3-WAY GATA in hot oil.
2
Pour water. Cover and let simmer for 15 minutes.
3
Add soy sauce, peppercorns and bay leaf, stirring occasionally.
4
Add vinegar. Do not stir until mixture boils.
5
Add sugar. Let simmer for another 5 minutes until sauce slightly thickens.
*Completely thaw the product before cooking.
Privacy Statement
By supplying the information via this form and clicking on the "I Accept" button, I affirm that I have read, understood and hereby accept the terms of the San Miguel Food Group Website Privacy Statement and Data Privacy Policy and that I hereby consent to the collection, storage, and processing by the San Miguel Food Group and any third party it authorizes, including its affiliates and their respective officers, employees, agents, representatives and personnel of such information disclosed.